Course details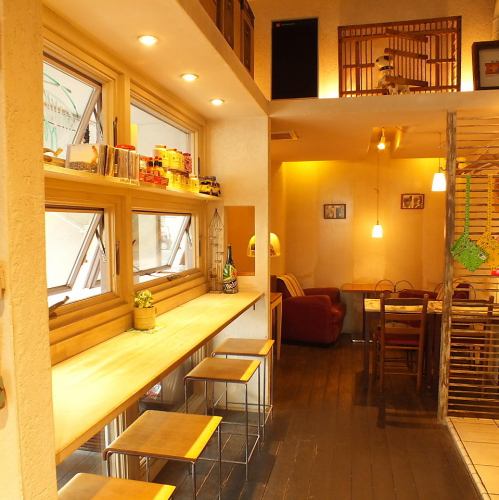 【Private Plans 2H Drinks + 7 dishes 7,800 yen】 Recommended for private ♪ Draft beer Drinks with cake
By using a coupon3800 yen
tax included
7items

8

-

35persons

All-you-can-drink available

2 hour system ※ Because time can be extended, please ask STAFF.
Wedding second party, alumni association etc. How you use depends on you ... 15 to 35 people OK (8 people ~ half half charter OK)! Basic plan is 2 H drinking + FOOD and private time is TOTAL 3 hours! Other, Depending on your request you can change the plan as well! OK (Friday, Saturday, Sunday, Public Holiday, Sunday and holidays 2H)
Course menu
★ You can drink draft beer OK ★
■ French fries & onion rings
■ Assorted sausage
■ HOT Nachos
■ Sesame Caesar Salad
■ Apple pizza
■ Children of wood and bacon's pizza
Seasonal vegetable tomato pasta
■ Assorted home made SWEETS
(In case of wedding ceremony, change to mini wedding cake OK !!)
Total 7 items
★ Plus 1000 yen ⇒ All you can drink in 3 hours !!
★ PARTY time is 3 hours including entrance and exit.
※ The contents may change depending on purchase and season.
※ LO will be 30 minutes before.
All-you-can-drink menu
· Beer
· Heartland student / Shandigafu / Red Eye / Cassisvia
· Vodka base
· Moscow Commander / Bloody Mary / Screwdriver / Bulldog
· Gin base
· Gin Tonic / Jim Buck / Orange Blossom / Jin Lime
· Tequila base
· Tequila Cork / Tequila Tonic / Tequila Sunrise
· Rum base
· Rum coke / rum tonic / rum back / ram cafe
· Other Cocktail
· Cassis Orange / Cassis Grapefruit / Cassis Soda / Peach Fizz / Fazy Necklist / Reggae Punch / Campari Orange / Campari Soda / Malibu Beach / Malibu Coke / Malibu Milk / Amaret Ginger / Kalua Milk
· Wine & Others
· Glass wine / keel / kitty / gym beam / high ball / plum wine / oolong hi / lemon sour ...
· Softdrink
· Orange / grapefruit / cola / ginger ale / coffee / tea / oolong tea
Available days for reservation

Monday - Sunday - Public holidays - Holidays
2018/12/21 update